New South Wales (NSW) has introduced measures to increase its competitiveness in attracting Significant Investor Visa candidates. The NSW Government has recently removed the requirement for NSW bound significant investor visa applicants to invest $1.5M of their $5M investment for residency into NSW Treasury Bonds. At the same time the Federal Government has also flagged likely changes to remove the current practice where many SIV applicants borrow against their $5M investment in Australia and essentially recycle money back offshore.
The NSW Treasurer Andrew Stoner in announcing the changes recently said, "From 1 September, overseas investors considering NSW nominations will be able to choose how to invest every dollar of their complying investment.
"This change will further consolidate NSW's globally competitive position as a preferred investment destination for investor migrants.
"NSW is more than Australia's business headquarters – it's the State that's driving Australia's economy. "Rich in business opportunities, with a stable and strong government, and an economy that is robust, diverse, dynamic and easily accessible to the rest of the world, there has never been a better time to invest in NSW."
It is evident that NSW is keen to increase it's share of significant investor visa candidates that choose NSW as their preferred place of investment. Of the 1,650 expressions of interest registered at 31 August 2014, Victoria (VIC) represented 846 of the candidates and NSW 550. In terms of granted visa's again VIC leads the way with 193 granted as against 146 in NSW.
The change in the requirements around investing a portion of the investment in a lower yielding investment is only likely to enhance the share of SIV applicants seeking out Sydney and NSW as their destination of choice. The Federal Government has plans to grow the program to approximately 700 SIV approvals per year, with the view to attracting $3.5 Billion of inbound investment in the Australian economy through the program and it is clear that NSW wants a larger piece of the action.
This change will further consolidate NSW's globally competitive position as a preferred investment destination for investor migrant
In further changes to the scheme on 10 September 2014 Immigration Minister Scott Morrison, in a media release stated will no longer be able to recycle their investment funds offshore by using products that allow them to borrow against their SIV compliant investment. Minister Morrison referred to concerns with the significant investor visa scheme, which requires foreigners to invest a minimum of $5 million for four years, as money was being invested and subsequently borrowed against and recycled offshore again. The intention of the scheme is to attract foreign investment and enhance economic activity through longer term investment in Australia.
Mr Morrison flagged changes to the investor rules which would require investments to remain unencumbered or without a debt against them, for the entire four years duration of the visa. This change should only be a positive for the economy in allowing funds to remain in Australia unencumbered over the four years.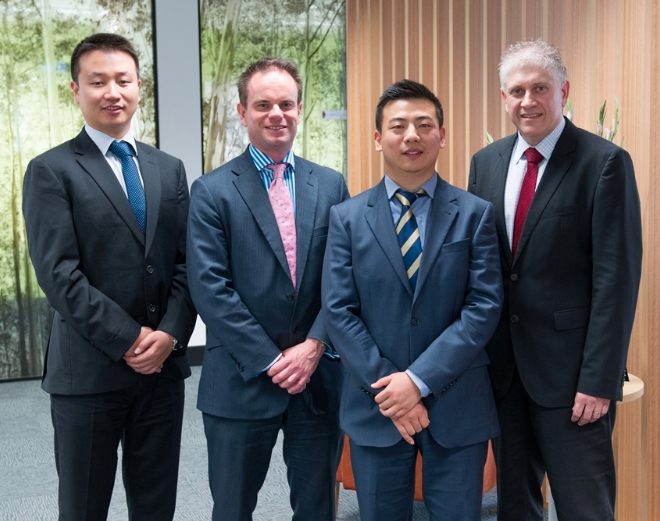 Don Lee, Luke Malone, Martin Zhao and Gavin Fernando are Directors of FountainguardProsperity's Asian Business Desk team who provide a full range of accounting, financial and wealth management advice to the Chinese market.