Queensland is an important market for the Australian economy, so we are delighted to announce some senior appointments to increase our advisory capability.
We, as advisers know that we are operating in a changing commercial environment where there is tendency for businesses to retract and delay decisions in relation to future planning. That is something we have not subscribed to, boosting our team with very experienced and capable professionals to meet the needs of our clients and assist them to make well considered decisions in these challenging times.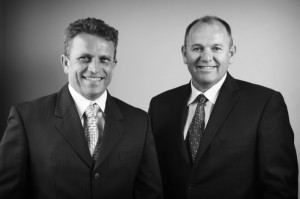 Ashley Quinton and Glen Stapley
In September, we welcomed Glen Stapley as the new Practice Leader in Queensland. In early December, we have welcomed Ashley Quinton as Associate Director. Both Glen and Ashley bring a raft of practical skills to our presence in the areas of business growth, financial advisory and tax.
They join the team, working with Sri Narasimhan, an Associate Director who has been busy in our Corporate Assurance Division in Queensland since early in the year.
Queensland is a state full of opportunity, which we have recognised since we opened our Brisbane office years ago. Our local Brisbane team will now be led by these three senior staff, as well as those of us that you already know, boosting our presence as Queensland grows and changes.
We invite you to make contact with our Brisbane team and introduce yourself. They are keen to understand our clients better and will be making contact over coming months to ensure they get to clients you better.
About the New Brisbane Team Members
————————————————————
Glen Stapley
Brisbane Office Principal
Glen is an experienced practitioner with 31 years in professional practice. His focus is to help businesses grow, be a sounding board for businesses when planning for the future and challenging owners and senior management when making decisions.
Glen has substantial experience in the role as a director of various companies and also has the role as an active mentor to business owners assisting then to work on their business rather than just in their business.
He is strategically focussed with the objective of making "life better" for clients in business which involves, improving profit, processes and the life/work balance. Glen is an adviser who roles his sleeves up to get results.
Ashley Quinton
Associate Director
With over 20 years professional experience, Ashley specialises in helping clients review their verall business and financial affairs offering business consulting, strategy and planning, taxation planning and minimisation, business and investment structures, self managed superannuation and personal wealth creation and protection.
Ashley commenced his career as an accountant in public practice providing a comprehensive range of taxation and business advisory services. He established his own professional accounting practice in Brisbane, and in 2000, was invited to join a national professional services organisation as a superannuation consultant.
Since 2004, Ashley has held senior roles in prominent Queensland based Accountancy firms, advising private clients on business and tax effective wealth accumulation strategies before joining Prosperity Advisers Group.
Sri Narasimhan
Associate Director
Sri joined us as an Associate Director of Corporate Assurance in our Brisbane Office earlier in 2012. Prior to joining Prosperity, Sri held the role of Senior Manager within a 'Big 4' accounting firm. Throughout his career he has specialised in areas of risk management reviews, financial reporting, corporate governance, internal and external audit.
His experience covers a diverse client base, ranging from large listed companies to privately owned groups. Industries covered by these clients include information technology, retail and financial services.
Sri works closely with his clients bring a systematic, disciplined approach to evaluate and improve the effectiveness of risk management, internal controls and governance processes. His thorough approach adds value and improves operations within his clients' businesses by identifying opportunities to decrease costs, increase revenues and improve efficiencies.