As a salary packaging client, if you decide to use a novated lease for your next vehicle you will benefit from our car buying service as part of the process. However, did you know any of your friends or family can use our car buying service to purchase their next vehicle?
There are so many benefits of using our car buying service. Overall Prosperity Smart Drive makes buying a car easy.
We do all the legwork – sourcing models, getting quotes, arranging test drives, ordering and contracts, sorting valuations and arranging delivery
We will save you money by getting you the best available price on your new car through National Dealer Network, and the best available trade-in value on your current car
Our extensive experience and expertise means we can assist you in choosing a competitive loan for your personal circumstances
Click
here
to view examples of how much you can save.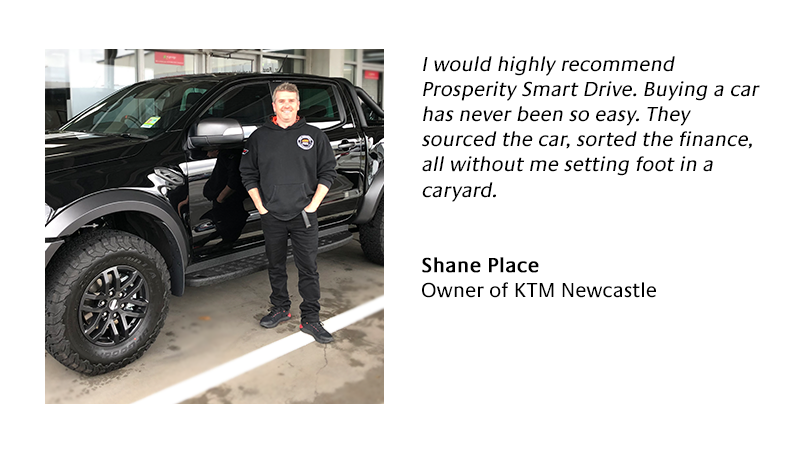 DISPOSAL

By using our car buying service we can also organise disposal of your current vehicle. We have access to a National Buyers Network who will pay more for your car. It's not a guide price like some sites but accurate fixed pricing. We can manage the entire process for you and manage payouts, refunds and transport of your car Australia wide.
Click
here
to have your current car valued and follow the simple steps.
FINANCE
Prosperity Finance offers you a comprehensive and highly competitive range of expert solutions for your personal or business needs. We do this by accessing some of the lowest car finance rates from our panel of 20+ Australian bank and non-bank lenders.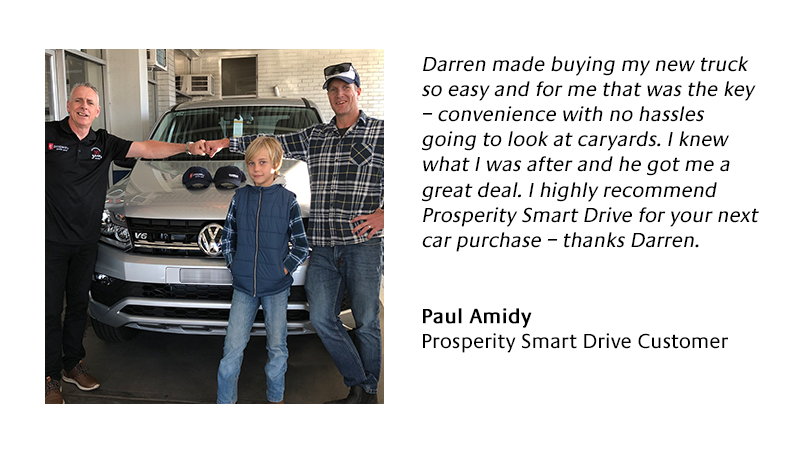 VEHICLE PROTECTION
No matter what your lifestyle or journey, our affordable range of driver options has been designed to protect you and your car, and enhance your driving experience. We can organise the delivery of your car to have
HYDRO exterior coating maintaining the condition and appearance of your car.
ACTIV interior surface coatings creating a barrier UV damage and staining.
Darkest Legal Window Tint is stylish and enjoy up to 99% UV protection with a lifetime warranty.
Driver Safety Kits, In Car Event Recorders, Reverse Cameras, DVD Players and many more products.
See our catalogue here for further information.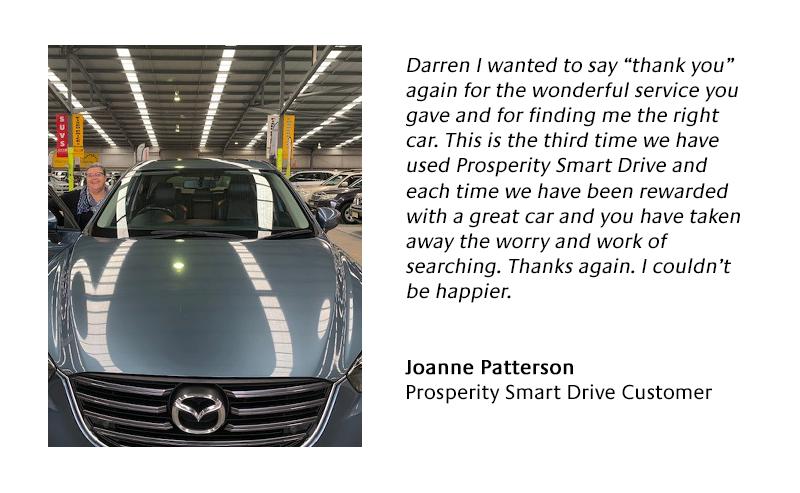 If you or your friends or family are in the market for a new car, tell them to call our car buying specialist Darren Lewis on 0427 933 066.